Description
Product Description
20 Chocolate flavored Fishes per box
Promotes brain development and function and cognitive health
The science behind the supplement
No preservatives and no artificial coloring or flavoring
Daily-use formula
Tasty chocolate flavor
Packed safely in individually sealed blisters
Promotes brain development and function and cognitive health
Omega-3 essential fatty acids are crucial to brain function, beginning with fetal development and throughout life.
The best food source for an adequate supply of omega-3 fatty acids is deep-sea cold-water fish, but how many children are eager to dig in to fish on their plate?
No convincing needed
The chocolate-textured Omega-3 Kidi Bites distinctly mask omega-3 flavor and smell delectable, so kids gladly down this high concentration supplement.
The science behind the supplement
Research shows that an imbalance in essential fatty-acid blood levels can cause several neurodevelopmental disorders, such as ADHD (Attention Deficit Hyperactivity Disorder) in children1. Omega 3 supplementation can help bring these blood levels back in balance.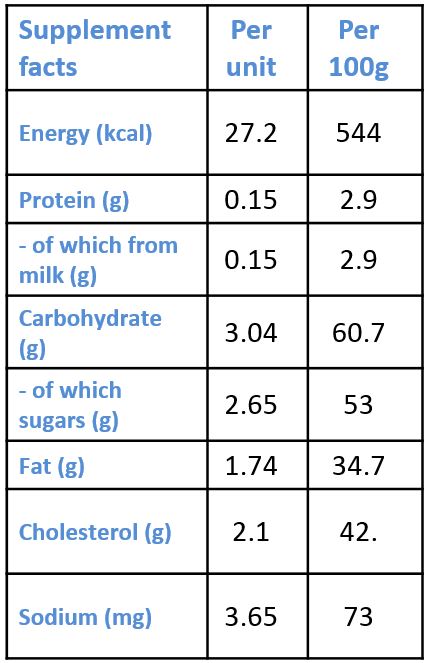 Active ingredients
Delicious, smooth chocolate-like texture designed specifically to appeal to kids
Enriches children's diet with omega-3 supplementation, which is essential for proper cognitive function and brain development
No preservatives and no artificial coloring or flavoring
Daily-use formula
Packed safely in individually sealed blisters